Looking for some great music this weekend? We got you covered…
Can you believe it? This weekend marks the official end of summer and what better way to celebrate than with some great friends and some amazing music?  Here are some of our top picks for where to go to just that this Labor Day weekend.
Rocklahoma 
When: Sept. 2-4. Gates open at 2 p.m. daily.
Where: Pryor Creek Music Festival Grounds, 1421 W 450 Road, off U.S. 69 north of Pryor
Information: www.rocklahoma.com
With over 40 iconic rock bands set to perform, this year's three-day music and camping festival is one event you don't want to miss.
Korn, Five Finger Death Punch, Shinedown, Evanescence, and Megadeth are all scheduled to perform. And that's just the tip of the iceberg! The Thursday Night Roadhouse Pre-Party will also be a can't-miss event, with Eddie Trunk hosting and Fan Halen, Count's 77, and Enuff Z'nuff providing entertainment. So, mark your calendars and get ready to rock out – doors open at 11 am sharp!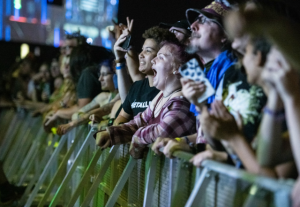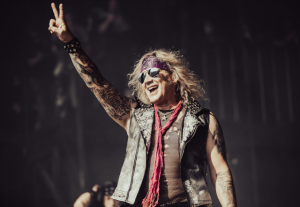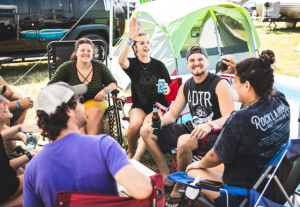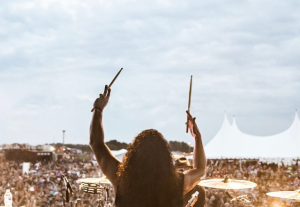 Cherokee National Holiday 
When: Sept. 1-4
Where: Various Tahlequah venues
Information: https://thecherokeeholiday.com
The 2022 edition of the celebration will include a new fishing competition, cornhole competitions, the return of classic games, an inter-tribal gathering, softball tournaments, and an art show.
The Cherokee National Holiday is observed each year to commemorate the signing of the Cherokee Nation Constitution in 1839, which restored the tribe's government in Indian Territory after it was ousted from its traditional territories in the Southeast.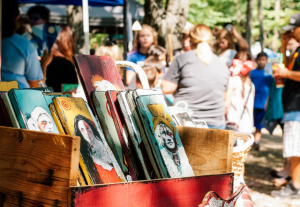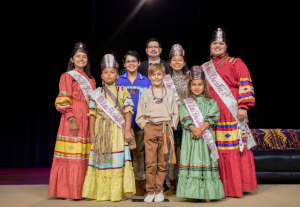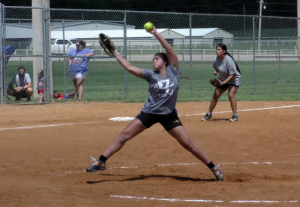 Henryetta Labor Day Celebration 
When: Sept. 1-5
Where: Various venues in Henryetta
Information: Henryetta Labor Day Celebration
You'll find plenty to do at the Henryetta Labor Day Celebration, one of Oklahoma's biggest Labor Day events. With a carnival, parade, car and bike show, barbecue competition, horseshoe and cornhole tournaments, live music, and the Jim Shoulders Living Legends Rodeo all happening around town, there's something for everyone!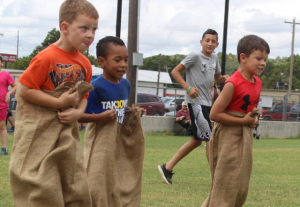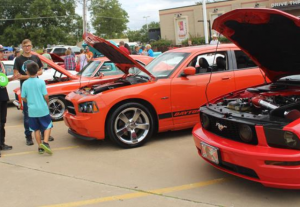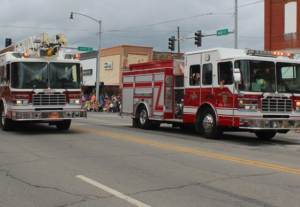 Jana Jae Fiddle Camp and Music Festival 
When: Sept. 2-4
Where: On Grand Lake O' the Cherokees in Grove
Information: www.grandlakefestivals.com 
Come out to Jana Jae's Fiddle Camp and Music Festival this year to enjoy live performances from some of the best in Western music. You can attend small group instruction during the day with Cowboy Jim Garling, Barry Patton, Junior Marriott, and more at Grove Civic Center. Free public evening events will include Snider's Camp dinners followed by live music performances.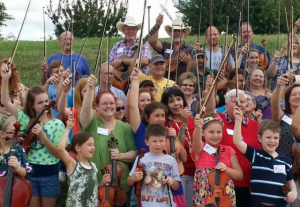 Rentiesville Dusk 'til Dawn Blues Festival 
When: 5 p.m. to 5 a.m. Sept. 2-4
Where: Rentiesville
Information: dcminnerblues.com 
The Rentiesville Dusk 'Til Dawn Blues Festival is a three-day and night event with nonstop blues music on three separate stages, which takes place every August. The festival is held in Rentiesville, Oklahoma, one of the state's historically Black communities. There will be children's activities outside of the 30+ musical acts that have been confirmed. Johnny Rawls and Walter Taylor III are among those who will perform.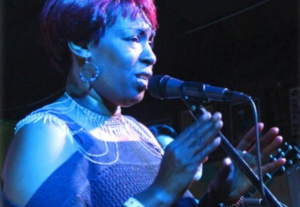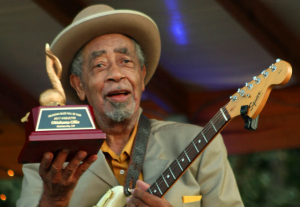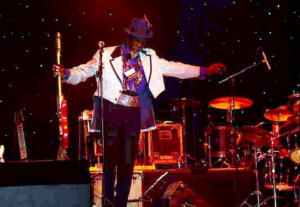 The Blues Ball in Medicine Park 
When: 7 p.m. Sept. 2 and 3 p.m. Sept. 3-4
Where: Hitchin' Post Park, Medicine Park
Information: The Mayor's Blues Ball Medicine Park, Lawton Oklahoma
For three days every year, Medicine Park hosts the annual Blues Ball, where you can hear plenty of blue's music. The festivities begin with a launch party on Friday at 7 pm, which will feature live music from local artists. The fun continues throughout the night with additional performances. On Saturday, come out to listen to excellent blues music all day long. There is going to be great blues music starting at noon and working its way through until 9:30 pm when it will conclude with the best blues musicians in the state performing together again
KALO, Dirty Red & The Soulshakers, Indigenous, Sweet Brenda & Sour Mash, Big Train & the Loco Motives will all be performing at the 16th Annual Blues Ball. The best part is that admission is free!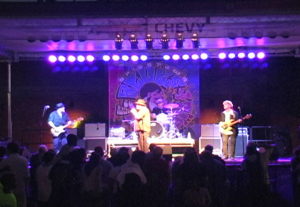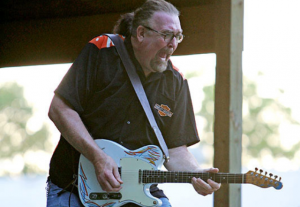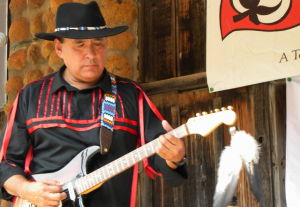 Rock the Route in Yukon 
When: 6 to 11 p.m. Sept. 1
Where: Along Main Street in Yukon
Information: www.yukonok.gov/RocktheRoute 
Start off your weekend with a bang by attending Rock the Route in Yukon, Okla. Muscadine Bloodline, Jack Ingram, Gannon Fremin, and CCREV will perform Red Dirt and Texas country music. There will also be food trucks, face painting, a rock-climbing wall, a photo booth, and Okie Gellyball to enjoy during the event. In addition to great music, several businesses will stay open late with special offers as part of the event!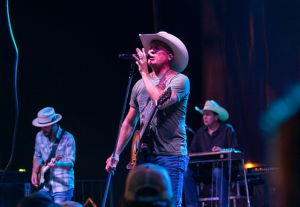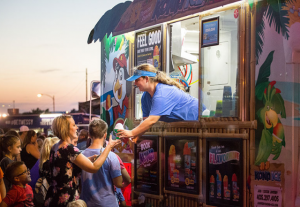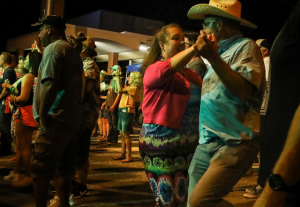 Last Red Brick Nights of the year in Guthrie 
When: 5 p.m. Sept. 3
Where: Oklahoma Avenue and Wentz Street in downtown Guthrie
Information: https://www.facebook.com/RedBrickNights
The final Red Brick Nights street festival of the year will take place during Labor Day weekend in Guthrie. Food trucks, vendors, and children's activities will begin at 5 p.m., followed by live music from local artists such as Passable Service, Chloe-Beth, and Noah Engh.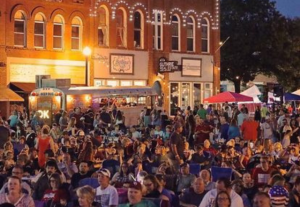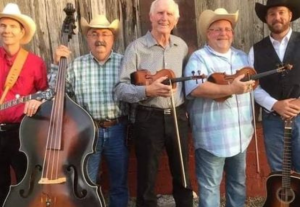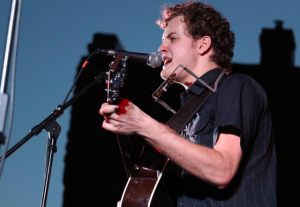 Tommy 'C. Thomas' Howell at Ponyboy 
When: 8 p.m. Sept. 3-4
Where: Ponyboy, 423 NW 23
Information: https://www.ponyboyokc.com
Tommy "C. Thomas" Howell, who played Ponyboy Curtis in the 1983 Tulsa-filmed adaptation of "The Outsiders," will begin his tour across the United States with a two-night stay at the OKC venue that is named for his character. During his shows, Howell will sing original songs and tell stories. The doors to both evening performances open at 7:30 p.m. Admission is $20 to $60 per night depending on the event.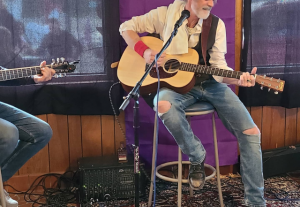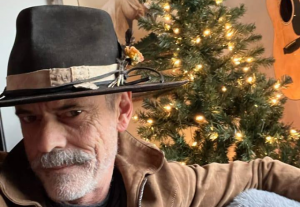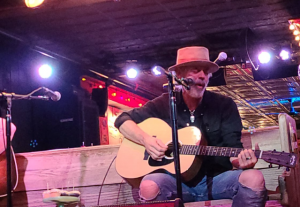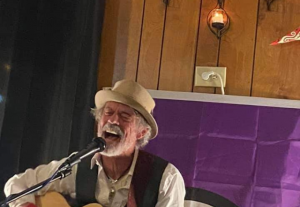 These are just a few of the fantastic events taking place in Oklahoma during Labor Day Weekend! There's something for everyone to enjoy, so, grab your friends and family and hit the road!