Gabriella's…The freshest ingredients. Wood-burning ovens. Old-world recipes.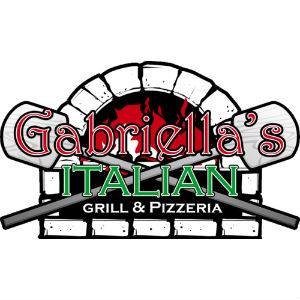 For more than six decades, the Giacomo family has been dishing up authentic Italian fare in a warm and inviting setting. The clan hails from Castiglione, Italy but first settled in Oklahoma during the late 1800s when work prospects were plentiful in the local coal industry.​
The family patriarch, Grandma Rose, lovingly made her pasta and fried chicken, as well as a "homebrew" she called "Choc", that she sold to people who came to dine at her home during the difficult years of the Great Depression. Little did Granny know that what she did out of necessity, would one day provide the basis for a successful company that would become a family tradition.
Dominic and his sister Minnie kept the family tradition alive when they opened the Isle of Capri Italian restaurant inspired by Dom's time serving in the Navy. And then in 2003, they finally opened Gabriella's Italian Grill and Pizzeria in South Padre Island after years of dedication and passion for perfecting their food. And as expected, their amazing dishes made them one of the go-to destination restaurants in South Texas. Furthermore, Gabriella's was also the first restaurant in the Rio Grande Valley to serve wood-fired pizza—a type of pizza known to be superior because it cooks at a higher temperature than most pizzas. Consequently, Gabriella's gained a reputation as being not only one of the best restaurants south of San Antonio but also THE best place to get wood-fired pizza.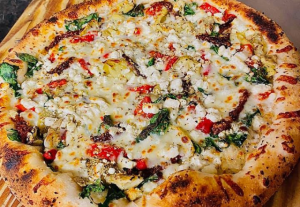 The family decided it was time to move back to Oklahoma and bring their talents with them. And we are really happy that they did. When you walk into Gabriella's, you immediately feel at home in their relaxed family atmosphere. Make sure you are hungry because you will be tempted to order everything on the menu! Start your visit off with one of their signature cocktails or an on-tap craft beer and a tasty appetizer such as their Bruschetta, Toasted Ravioli, Italian Nachos, or Crab Cocktail Fingers… you simply cannot go wrong with any of these. For your main course, our favorites were the Roma Pasta made with fresh pasta and tossed with crispy parmesan chicken, mushrooms, sundried tomatoes, and freshly grated parmesan cheese in a sweet red pepper cream sauce, and the Tuscan Pork & Beans, a hearty double bone french cut pork chop served over rich & spicy Cannellini beans. Of course, if pizza is your go-to, there are a plethora of choices and combinations to choose from.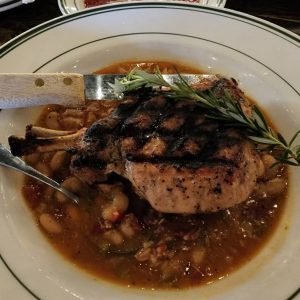 Gabriella's is a staple in the ranks of Oklahoma City's excellent restaurant scene. For almost 60 years, the Giacomo family has run a restaurant and delighted customers with home-cooked meals even longer. Taking great delight in their family recipes, using fresh, homemade ingredients, they make Alfredo and Marinara sauces, pizza doughs, Italian sausages, meatballs, and ravioli from scratch each morning – just like their grandparents did. From their table to yours, they hope to provide you with an unforgettable dining experience that will bring you back time and time again.