Meet Me in Meeker
Traveling East of the metro and feeling famished? I've got you covered. Meeker Oklahoma is a lot like other small towns in the state. A few main roads peppered with businesses like gas stations and mom and pop stores.
In this part of the country, the typical Americana fare is common like good and greasy burgers and fries, and bacon and eggs. LaDonna's Grill & Catering stands out from the herd by serving lots of different dishes, all with that precious smalltown flavor.
Cheerfully I savored the hearty homemade Meatloaf. There is something particularly tragic about a dry meatloaf, thankfully LaDonna's entry in the category is expertly balanced. Per my waiter, I had my meatloaf dressed in the house tangy red sauce, a sauce which was sweet with hints of fruity flavor and a little sour. It is a perfect combination that will have you trying to capture every morsel.
If you are like me, it is hard to get excited about mashed potatoes. This is not the school lunch, off-white, potato substance you had growing up. LaDonna's Garlic Mashed Potatoes are on an entirely different level. The herby garlic mash features various potato textures that add to its complexity.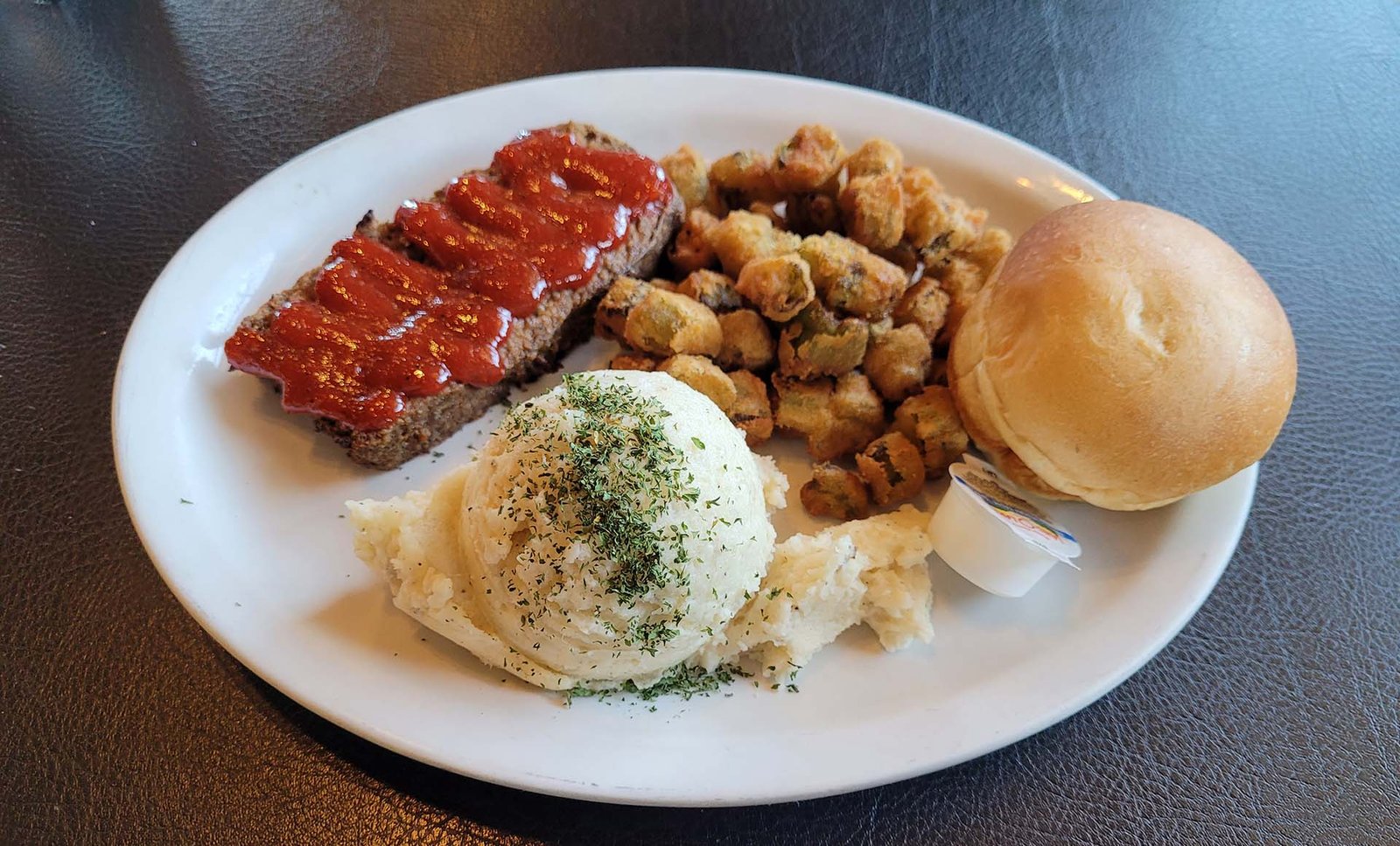 Okra is such a rich vegetable. Each satisfying crunch of the lightly battered and fried okra at LaDonna's is so yummy. The large, sweet, and soft dinner roll is pared nicely with the vegetable, along with the staple white country gravy for the mashed potatoes.
If you are checking out Meeker, LaDonna's should absolutely be on your to-do list. Prepare to be pleasantly surprised by a menu and dishes that have all the hometown humor you're hankering for.