Royal Bavaria is an Absolute MUST to celebrate Octoberfest

Willkommen! I heard you were looking for a German restaurant to visit in Oklahoma during Oktoberfest. Well, if what I heard was true, then let's head to a special place that would fit the criteria.
Tulsa is big on Oktoberfest, which is over three days of fun, and is packed with great music, festivities, and of course great food. Being a Top Five Oktoberfest, in a ranking by USA Today, and Conde Nast Traveler, means you could find great Bavarian food, drinks and experiences in Oklahoma. Oktoberfest is the time of the year where many places celebrate Bavarian culture as they would in Bavaria, Germany by eating bratwurst, strudel, and they even have a Dachshund Dash which is the most awesome thing to ever exist. Just picture all the dachshunds (and other small dogs that are just trying to match up the dachshunds' cuteness) running with their little legs!
That's all cool, but Tulsa isn't the only place to celebrate authentic Bavarian culture during Oktoberfest in Oklahoma. What city has a restaurant where you could celebrate with your friends and family and have a great time drinking beer and listening to the best accordion players?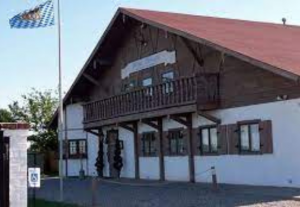 Moore has German beer that's brewed right there in their very own brewery, the feeling of being in a Bavarian farmhouse because the atmosphere is that fun and cozy at the same time, and the cuisine is true Bavarian goodness. It has happy faces, great memories, and schnitzel galore all in a restaurant called Royal Bavaria. And yes, it is as lovely as its name.
According to locals, TravelOk and me (of course), Royal Bavaria is one of the best places to celebrate Bavarian culture and one of the best places to eat due to its wide selection of food. Get the kessel-Gulasch mit Spätzle (spicy, chunky beef stew with onions, homemade noodles, and other ingredients yum), or the Bayerischer Schweinebraten in Biersauce mit Kartoffelsalat, Blaukraut (slow roasted, fork tender pork shoulder with German potato salad, beer gravy and red cabbage…wow), or anything else on their amazing menu.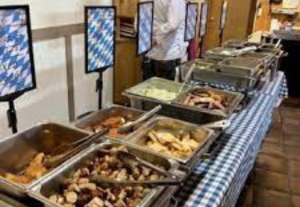 And while you're at it, you might as well enjoy it all in their beer garden as you listen to great music from the live bands and talk with your friends and family.
I guess I flew by the beer garden and band part. So, let's talk more about those added features. First off, the garden. They have a lovely beer garden (Beergarten) that you can spend time relaxing and eating, or dancing, you are free to choose. You can have a large private event right in the garden shade. They have enough room for over 180 people, and enough care and great food to go around. The event could even be a beautiful wedding for affordable prices, and no charge to use their facilities. They are all about making you feel welcomed and entertained.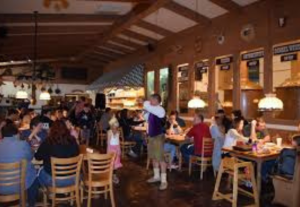 Speaking of entertainment, they have a live band that may change (check their Facebook page for updates on who is expected to play each Friday and Saturday night), and what does great music mean? Dancing! Bring your dancing shoes or watch people have a great time dancing through the indoor and outdoor spaces. Dance to the jazz, blues, 70's, 80's and even Bluegrass hits that their band seamlessly meshes into their set. You can watch YouTube videos right now to get the feel for the band and restaurant. I am sure you will want to hurry down there.
Here is another bonus: while you're dancing and enjoying yourself with the adults, you can have the kids play in the two playhouses. Their attention to details like that shows they truly care about the entire family. It is really easy to have fun and have your belly full at the same time.
It is such a fun and interesting place that embraces authenticity and those that come in to join their celebrations. The band typically features an accordion, saxophones, and drums to create the ambiance of a restaurant in Germany (trust me on this one).
The handcrafted beer is definitely a fan favorite. I mean, they are mainly a beer place, and it is well loved for good reason. They are true to their roots, and have a great community that loves Oktoberfest, making it the perfect place to visit to celebrate your Bavarian/German heritage or to appreciate their culture. They truly embrace you as you embrace them.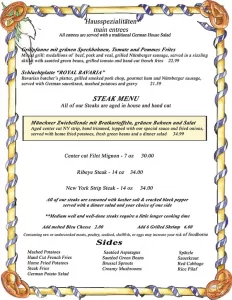 With great food, drinks, music, and dancing…what else could one need to love it there? But don't just take my word for it. Go on and visit it during Oktoberfest, or on the days it is open, which is every day, so you have plenty of chances to experience Royal Bavaria where you will be royally treated and love all that they have to offer.