Spring has Sprung and Barkeep has it Going On…
Spring is my favorite time of the year. A time to start new, refresh. A season of change and growth. Gardens start blooming and filling with flowers, veggies, and herbs. And my favorite part of this seasonal change- Spring Cocktail menus. Nothing awakens your senses like trying some new fun crafted drinks. Especially when bars feature local, fresh, and the best quality ingredients. One of those bars is also one of OKC's best-kept secrets- The Barkeep. Hidden away in Midtown is not only a great store to buy all of your bar needs, but tucked in the back is one of the best bars. It may be small, but it packs a lot into a small space.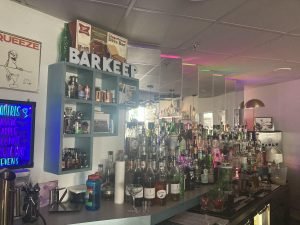 Barkeep specializes in quality drinks. They make fresh juices daily, craft their own syrups, shrubs, and bitters. Taking everything into consideration to produce perfect cocktails- with pride. The bar staff are also the creative mind behind each seasonal menu, which they release several times a year. They just recently released their Spring/Summer menu with a garden theme and its. Not. To. Be. Missed. It's full of fresh herbs and fruits like basil, mint, blueberries, and strawberries. They don't stop there; they also focus on veggies like carrots and edible flowers! Creative as it is yummy!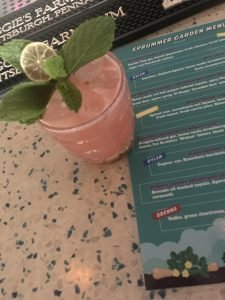 On my recent stop, I had the pleasure of trying out some new drinks. One on their new Spring menu and the other a weekly feature. Dylan, one of Barkeep's bartenders' inspiration for his addition to the menu was all about house-made shrubs, one of his favorite cocktail mixers. This season he chose to make W.T.F. What The Fresh, with bourbon, rhubarb liqueur, house-made strawberry-mint shrub, with fresh strawberries and lemons.  It was everything he described and more. Perfectly balanced with just the right amount of sweet and refreshing. If W.T.F. wasn't perfect enough, I also had one of Julia's, another amazing bartender's, creation. A weekly feature, a spin on a Brazil staple national drink the caipirinha. This one with muddled watermelon. It was a burst of flavor with the sweetness of watermelon, the tart lime, refreshing mint, and spice from cachaça. If those don't tickle your fancy, you're crazy, but in luck. They have 8 different, unique cocktails on their Spring menu. Everything from gin, vodka, rum, tequila, nutty, bitter, silky, creamy, sweet- always blended together to create a mouthwatering masterpiece.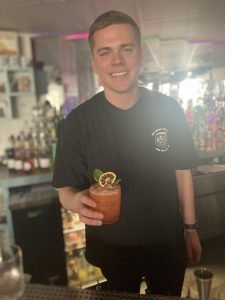 Stop by Tuesday- Saturday 12-8 PM and Sunday 12-6 PM. They have $10 cocktail specials, beer and shot $5 specials, old fashions for $6, and bar staff favorite daiquiris for $7. Every. Day. They will even teach you how to make whatever drink you want AND sell you all the supplies you need. All you need to enjoy a great craft cocktail in a bar unlike anywhere else in town.