Tacos Should Boycott Tuesdays ~ Hacienda Tacos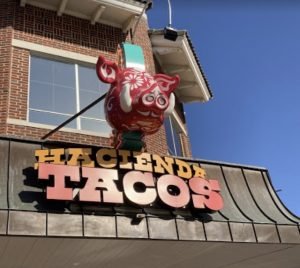 Designating one day out of seven to eat tacos is downright silly. Tacos are delicious any day of the week! In the Oklahoma City metro area, you have many options to satisfy your Tex-Mex cravings, but if you haven't sampled Hacienda Tacos yet you're missing out!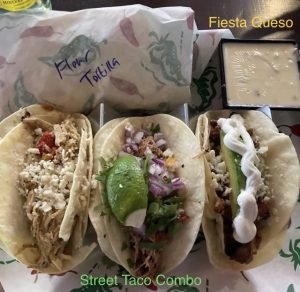 Start your meal with a bowl of their Fiesta Queso which blends chiles, chives, and smoked bacon accompanied with a generous portion of tortillas chips. If you're having a hard time deciding what to choose, one of my favorite dishes is the street taco combo. You have the option to choose three tacos from the following: carnitas, mojo chicken, Al pastor, or Barbacoa. All four items come on corn tortillas with the various meat you decide on, plus you can mix and match items to get a variety of tacos.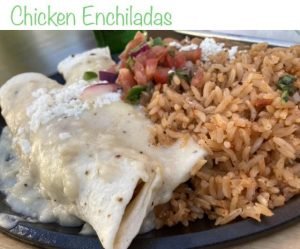 Another popular platter on the menu is the two chicken enchiladas combo plate that includes a taco along with sides of rice and beans. You can't go wrong with fajitas, and I've never been disappointed with the fajitas at Hacienda Taco. I get their steak and chicken mixture, so I don't have to narrow it down to one meat option. All of their meat is smoked to perfection and extremely tasty every time. I'm not sure what seasoning and spices they use, but the taco meat is so flavorful. It is muy Delicioso!
There are two locations to serve you. The original location is at North Park Mall near Quail Creek at 122nd and N. May Avenue. The second location is 1120 N. Classen Boulevard in the Plaza Court building where Irma's Burger Shack was formerly located. Look for the gigantic pig perched at both restaurants.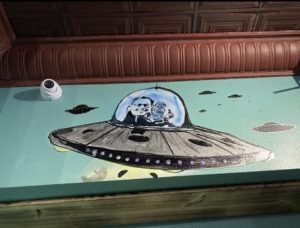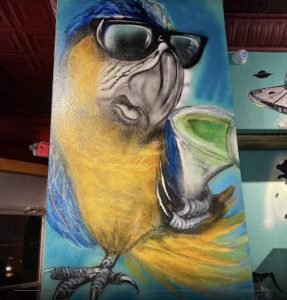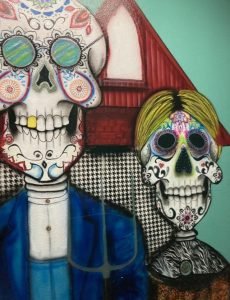 While both locations offer a pleasurable dining atmosphere out of the two, my favorite is in Midtown. I enjoy the more spacious layout with the fun, vibrant decor. It's a great place to hang out with coworkers to have an adult beverage to unwind after a hard day at work. Full-service bar that makes amazing drinks. On my visits, I've had their sangria and margaritas which pair nicely with any Tex-Mex food you order.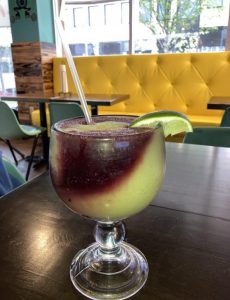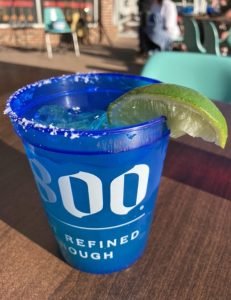 Gather your group to visit for a spicy twist on traditional brunch. They have Nutella stuffed pancakes that I need to try soon! Made with local honey and topped with tequila whipped cream. They also offer breakfast quesadillas, omelettes, and papa bowls made with hashbrowns, eggs, and your selection of meat: oink, moo, cluck, ha!
You have many options when you're deciding to dine out and local restaurants appreciate your business. If you need another reason to stop by Hacienda Tacos, no one has ever been sad eating a taco on a Tuesday or any other day of the week for that matter. Go enjoy!