The Brew Flight of the Week Equity Brewing Co
For the second installment of The Brew Flight of the Week, we wanted to make a statement, and no one makes a statement more than Equity Brewing Co in Norman. Equity has been the talk of the town as the first all woman-owned brewery in Oklahoma. They have also been making the people talk with their amazing beer. Suzette Grillot says on her website "We believe in building a more diverse and inclusive community, one beer at a time." The Brew is right there with you Suzette.
We could talk all day about the mission and passion of Equity Brewing, but we will do that in another story. For now, on to the beer! In our conversation about building this flight, we wanted an all encompassing flight that would give everyone as much range as you can from a brewery, while only being 4 beers. We also wanted to share the story of Equity and it just so works out that each of their beer names are part of their story and passion.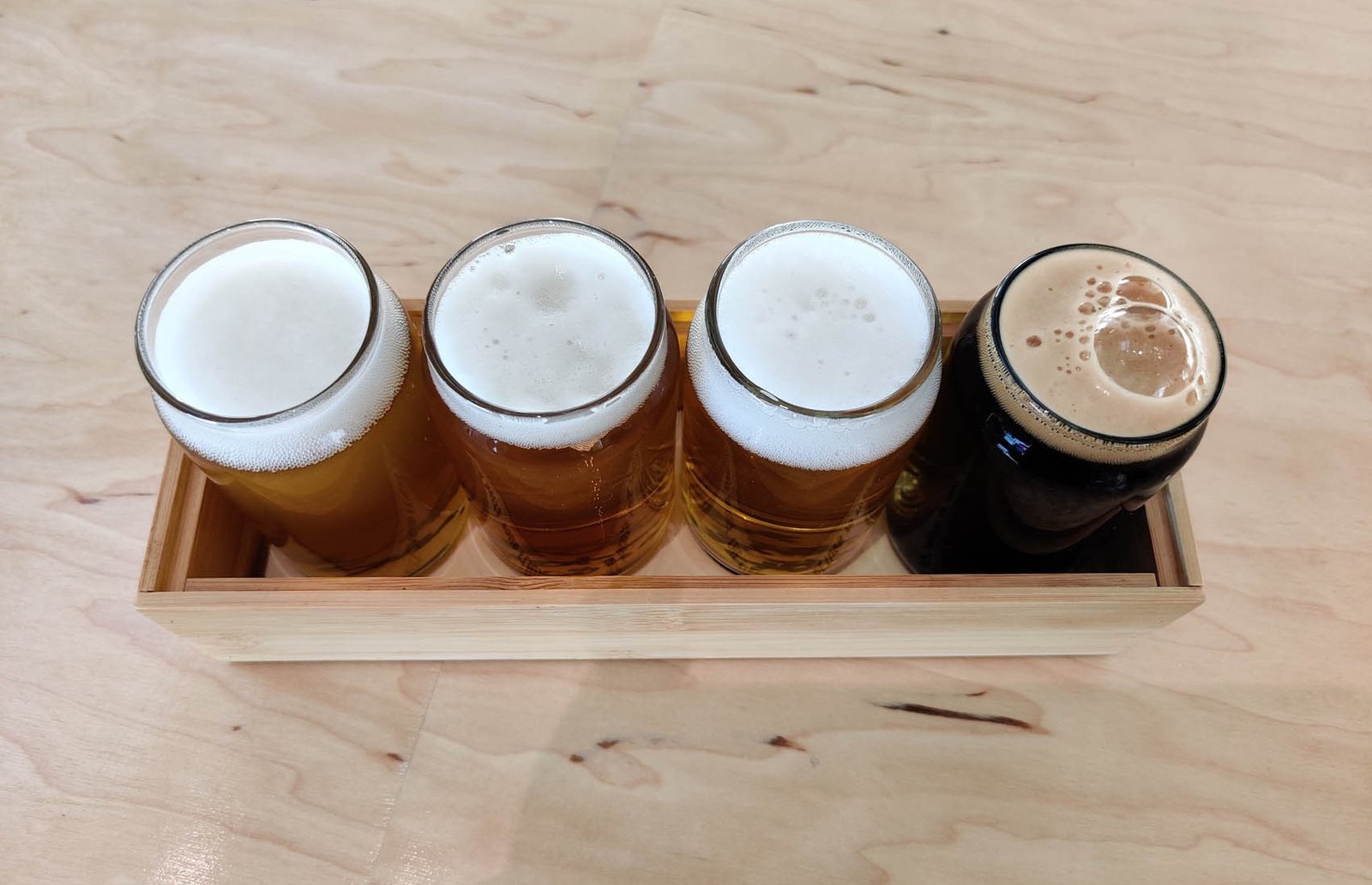 Beer #1
SOLIDARITY SAISON
This is a fantastic way to start off a flight, something light and fresh with an interesting flavor profile that gives you a little spice.  Solidarity comes in at an ABV of 5.5%, so it's not too boozy to start off. The name speaks for it's self as we all stand together united with beer.
Beer #2
COLLECTIVE ACTION KOLSCH
Suzette grew up loving German Beer and so a Kolsch is the perfect fit to move on in the flight. This one is crisp, clean and very drinkable. If you love German beer, you will love this one. It sits at 6% so just a smidge higher than the last one. This is a beer that encourages getting off our butts and taking action to make the world better.
Beer #3
LET THE MATRIARCHY BEGIN
This Graf, or Beer Cider Hybrid is a fantastic 3rd spot, keeping it light and fresh and then bursting with flavor. This one was a shocker to me as I didn't know what to expect, but man it was great. Very drinkable, and you will have to ask them what the ABV is, I was too busy, looking up what powerful women I thought would make great presidents, to ask.
Beer #4
RISE UP ROASTED COFFEE STOUT
As a rule of thumb, I think a Stout is always the best kind of beer to end a flight with. I know…. You don't like dark beers. If you just said that, you haven't found the right dark beer yet. Give this one a go. I bet you like coffee and this one has a fantastic coffee flavor with vanilla and hints of chocolate. See, dessert…. at 4.7% it's tasty and easy to drink without being overpowering.
So, there you are, the Brew Flight of the Week at Equity Brewing Co. Go in, order the Brew Flight of the Week, March 15-20 and then let us know what you think. Also, get some food while your there, and tell our friends at Legally Brewed that we said hi.  Seriously, there is so much awesome with this taproom and the businesses associated with it.