The Rebirth of Music in a Red Town
The Norman Music festival, filled with roaring music, the smell of delicious carnival food, and amusement rides, makes a return to the red sooner town after sadly being put on hold for two long years. So, if you love having a great time, you can catch the action pact event starting on the 28 and stretching to the 30 of April. 
                                                                                            The Ivy
With the environment being so inviting, it's almost impossible to not want to come out and experience the fun with friends, family, and even the kids. The best thing about it is that it provides the community with a much-needed break and really gives you the chance to immerse yourself with everything the event has to offer.
Ranging from the lofty fun slides to the thrashing howling of guitar strings, the Norman Music Festival has a little bit of something for everyone. Whether that is jumping on the ferries wheel, grabbing a corn dog or two, visiting the local restaurants, or even just enjoying the taste of locally brewed beer, the festival is begging to be visited.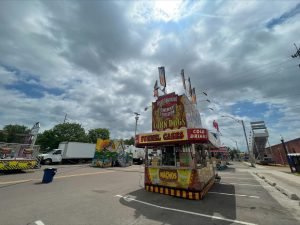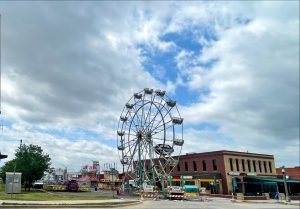 My favorite part of the festival is the music itself without a doubt. Having the opportunity to hear local artists from all around Oklahoma expressing their passion on stage is an experience by itself. And the Norman Music Festival is kind enough to provide artists with exposure.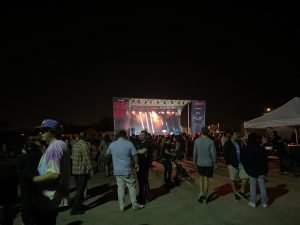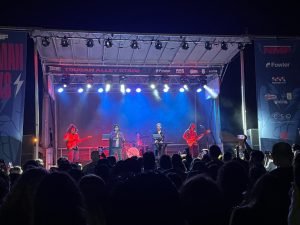 If you are looking to attend and create a memorable day, you can find the festival at the heart of downtown Norman. Located on the strip of 122 E Main St. 
All photo credits belong to Luis Ramos