There's Always Something Brewing-Open Flame Coffee Company + Roastery, Midwest City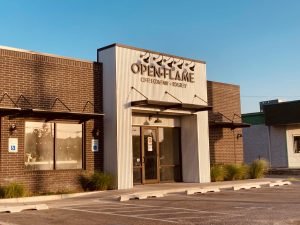 The love of coffee is pretty universal. Hot or cold or it makes no difference to some diehard drinkers. Whether you're a recreational user or a medicinal user believing coffee is the lifeline to jumpstart your day, local coffee shops are there to serve the needs of their customers.
Open Flame Coffee opened its doors in December of 2018 at 307 S. Air Depot Boulevard in Midwest City. Envisioning, developing, and building a tranquil space from the ground up. The open floor plan provides ample room for guests to spread out, chill and relax.
There are several tables and plenty of electrical outlets to accommodate those who desire to utilize the interior seating area as a workspace location on their visit. Plenty of windows allow an abundance of natural light to cascade inside. The white walls and plants galore create a bright and cheery environment.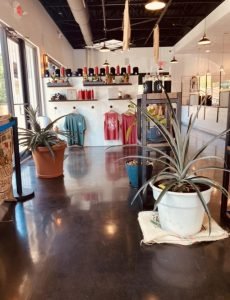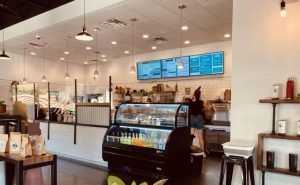 Making a delicious cup of coffee that's perfect every time is truly a fine art. The baristas at Open Flame consistently provide excellent customer service and craft their drinks from quality beans that are roasted on-site several times per week. Each batch is labeled and dated to make sure the freshest beans are always brewed first.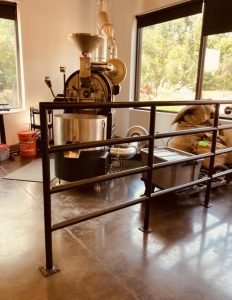 Open Flame's name derives from the process of where modern coffee began many, many years ago over an open flame. The in-house roasting produces blonde, medium, and dark roast flavor profiles.
My two favorites are the iced  Hawaiian Breeze (white chocolate, real coconut powder, and macadamia nut combined with campfire espresso and milk) and the iced Caramel Silk (classic white chocolate, salted caramel combined with campfire espresso & milk) which are among their most popular drinks. You can select from an 8 oz. concoction all the way up to the 32 oz if you need all-day help, ha!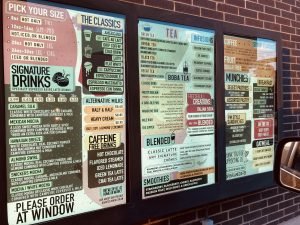 If you're in a hurry, Open Flame has you covered with their drive-through window service, buy their coffee to make at home, or purchase to sell wholesale in your shop. Great people make great coffee down to the last sip. Open Flame will always have a delicious cup waiting for you, now go place your order!